APO Data Assessment
Awareness is the first step to improvement!
Users of social media share opinions about everything they experience – entertainment, political statements and all other information.
We analyze all publicly accessible social media channels for comments relating to your content, presenters, shows and your clients brands.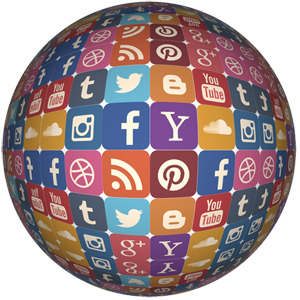 APO AI based analytics
Smart analytic tools filter for relevant information in real time!
You determine your area of interest and define keywords being used in connection to the relevant production.
Data related to selected keywords is analyzed for relevance, sentiments and digital body language – providing an understanding of how audiences feel about your content.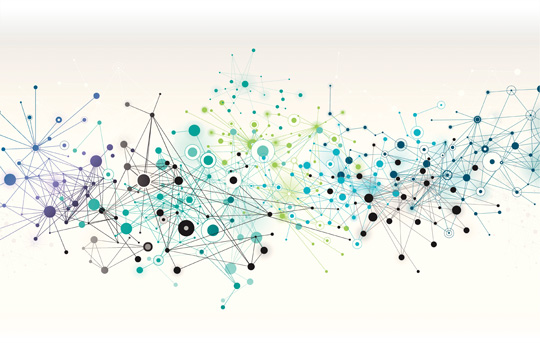 APO conversion
Complex results expressed in familiar language and terminology
Our psychometric-based tools convert the results of the sentiment and digital body language data analysis into readily understandable parameters.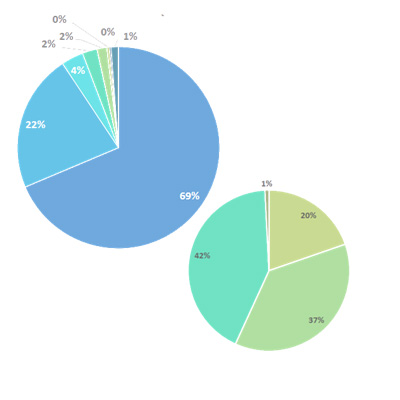 APO Performance Pentagram
Easy to understand graphics showing actual versus target audience acceptance
Updated in real-time, according to audience feedback, the Performance Pentogram gives presenters and producers an indication of how their content is being actually perceived, against that which they are aiming for.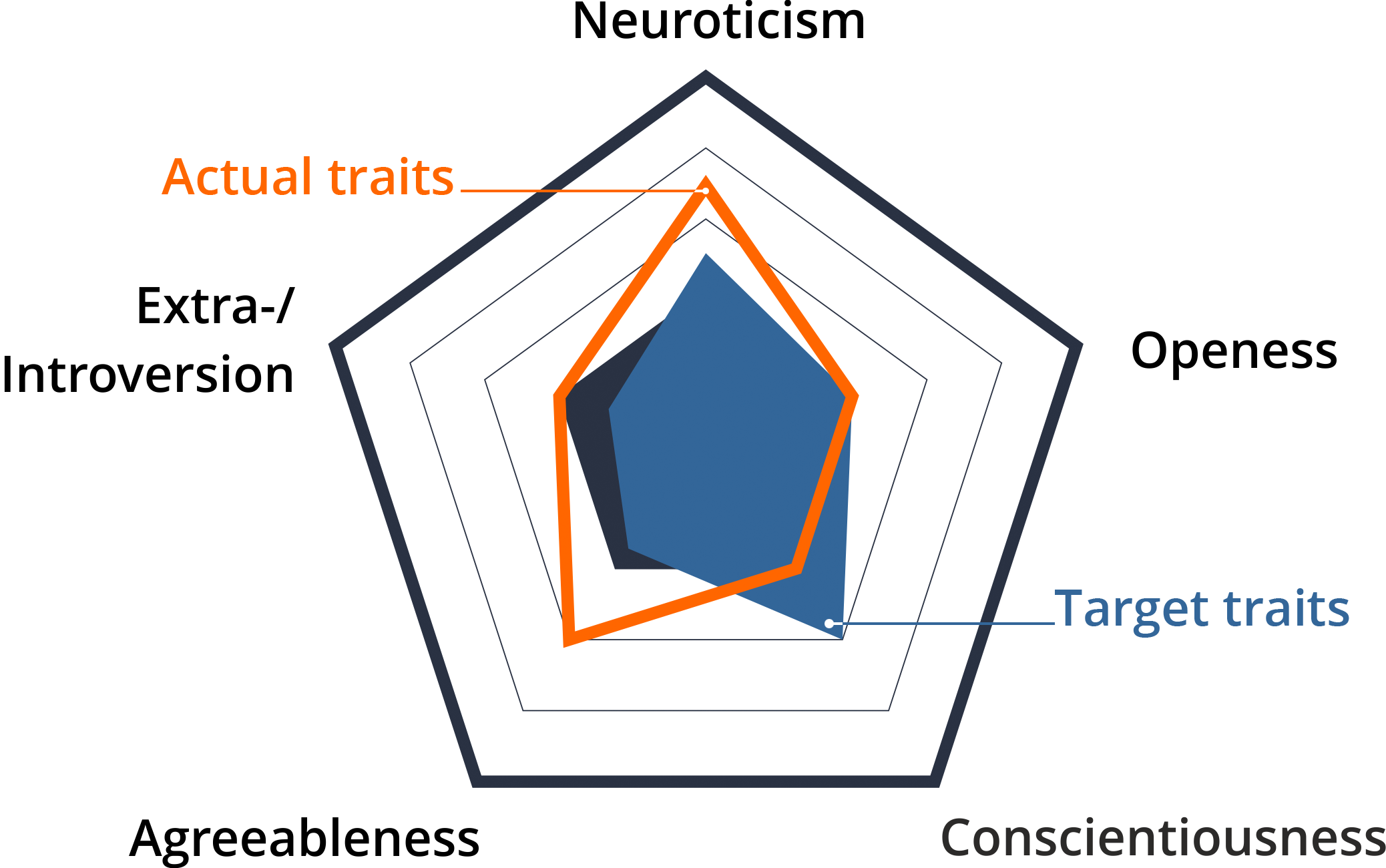 APO recommendations
Using APO, producers and presenters create even more captivating shows
Based on this ongoing analysis, APO produces recommendations which allow presentation and production staff the ability to adapt and tailor content in real time.
Our APO services can be used for all types of broadcasted content ranging from music and sports shows to documentary and talk shows.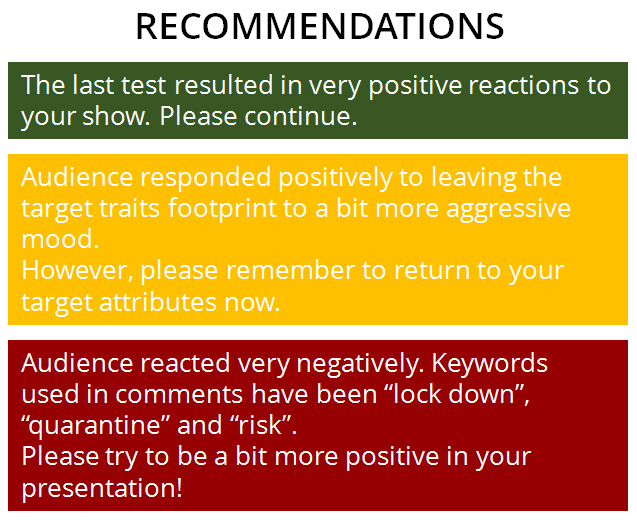 APO dashboard
A complete overview showing the results of APO analysis and recommendations
The APO Dashboard collates the results of the data analysis, audience sentiments and useful recommendations in an easy to understand graphical format.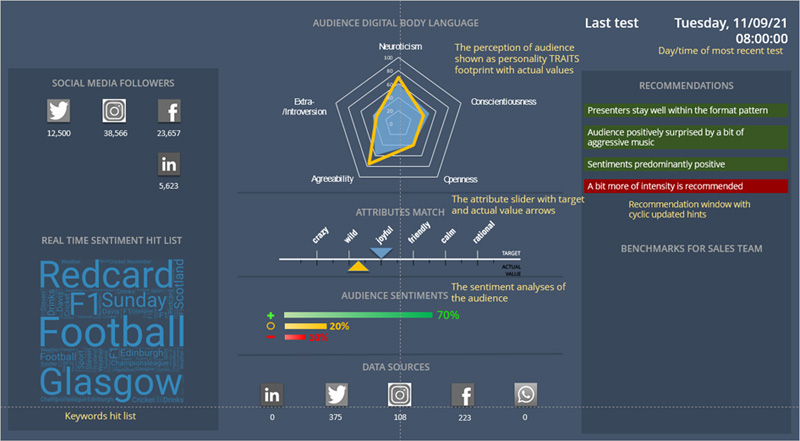 APO outcomes
Improved audience engagement and loyalty, better brand-matching and value for advertisers
APO allows broadcasters to optimize their content based on real-time audience feelings, to the benefit of both audiences and advertisers.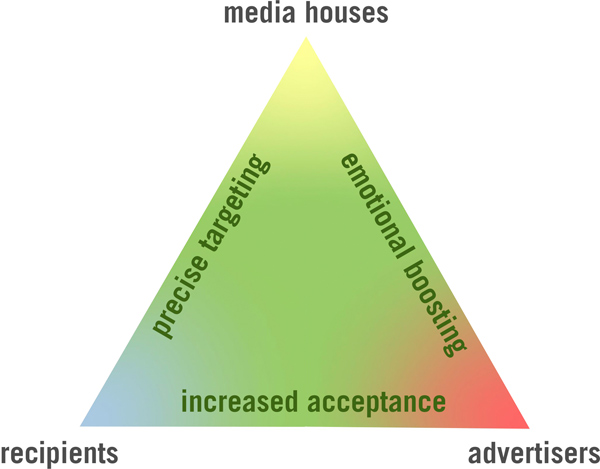 What's next?
Run a trial with us!
As this is a completely new concept for us all, we would like to make contact with media houses who are interested to find out more about the benefits of APO and to undergo a pilot project with us.
Together with your own staff, our team would develop an implementation and evaluation plan, which would be undertaken at no cost for the first clients from English-speaking countries.
If this appeals, please use the link below to inform us of your interest.