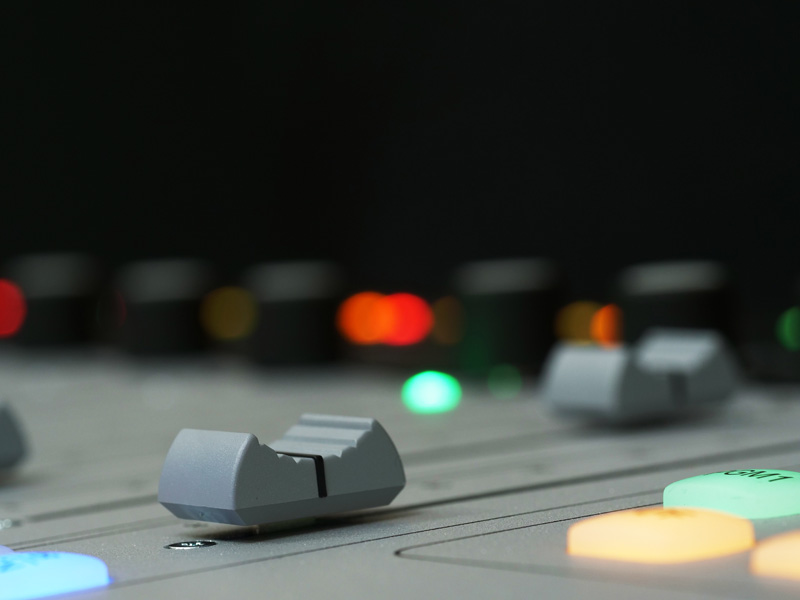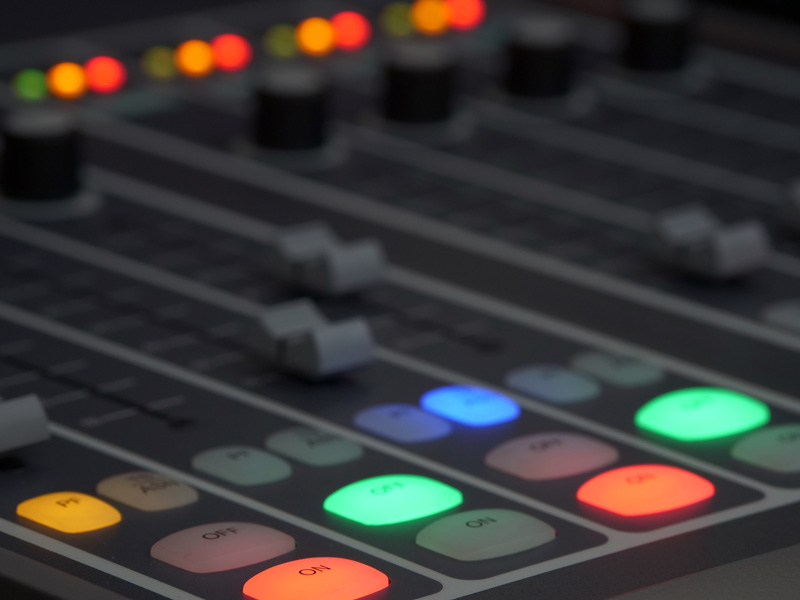 Integra production platforms
As our broadcast mixers offer much more than traditional mixing and routing, we call them production platforms. Designed and manufactured in the UK, they meet the needs of broadcasters who require ease of operation, operational flexibility and the ability to maximise their presenters and producers creative skills.
All our consoles share the same architecture and come with inputs and outputs of all flavours – analogue, AES3, AoIP and USB.
Of course, they also offer the other essential ingredients required for the production and broadcast of informative and entertaining content – multiple cleanfeeds, comprehensive talkback, sophisticated monitoring and intelligent interfacing to external equipment and systems.
Many of our customers have requested consoles which require less technical support, empowering presentation and production staff to take ownership of hitherto 'technical tasks', allowing them to create and personalise individual set-ups reflecting different program content and presentation styles.
As modern broadcasters not only produce audio content rather they use all channels to reach their audiences, our Integra Control Center (ICC) is prepared to control social media channels as well as traditional transmission channels by simple push button clicks.
To support multi-media channels required by today's broadcasters, our Integra Control Centre can interface to social media platforms at the click of a button.
Intuitive controls
A further advantage of this approach is the ability to add customer specific controls and displays, to integrate with other studio components and systems – such as studio change-over systems, profanity delay control and even the launching social media apps. Language-specific ICCs may also be created.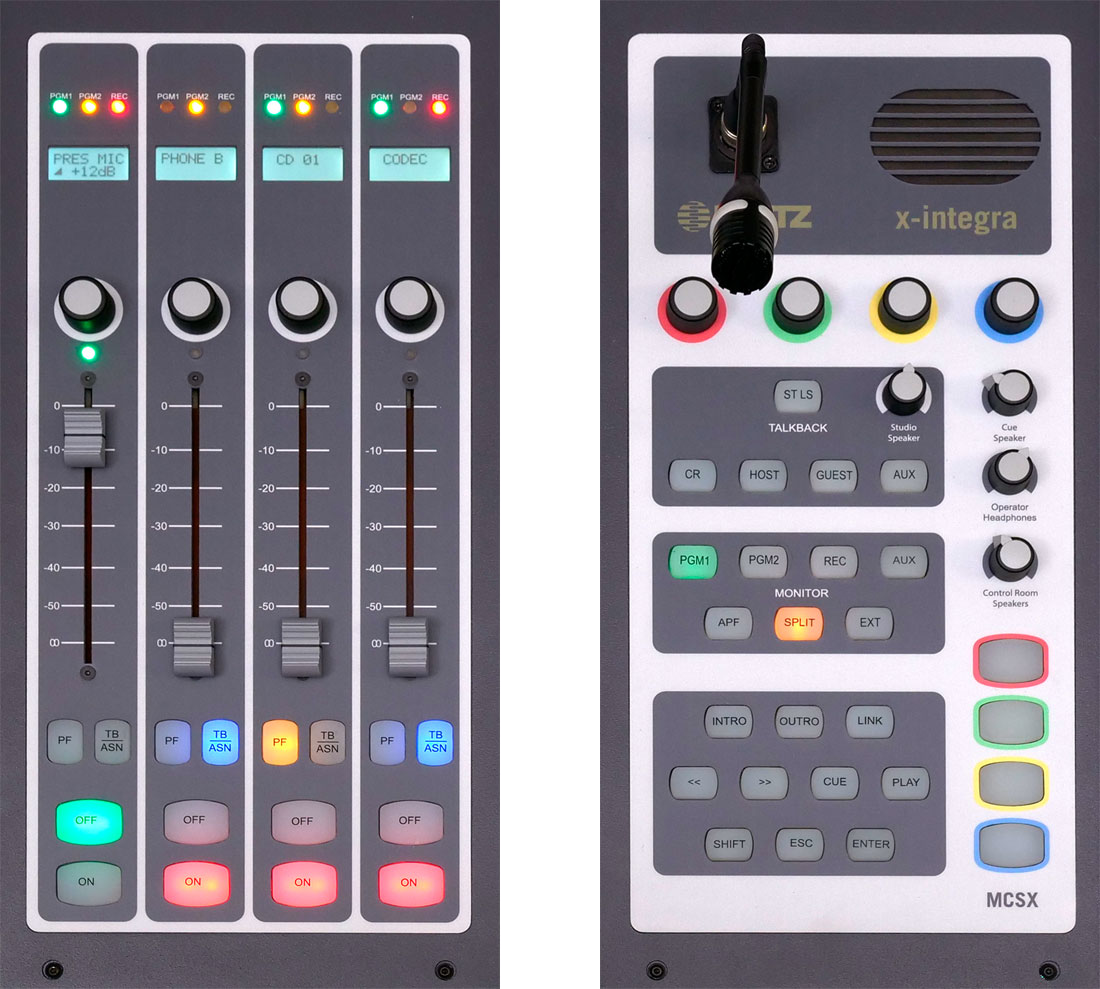 Formats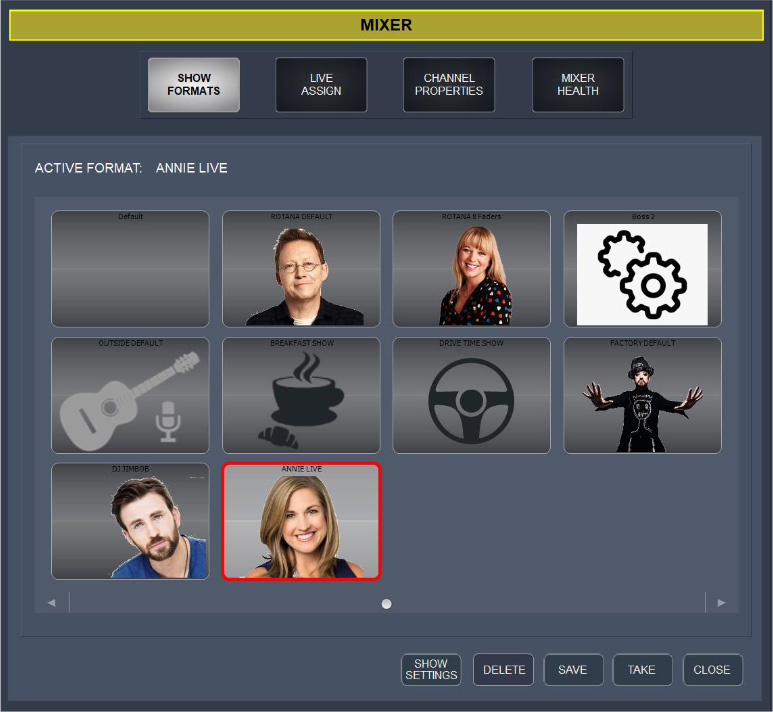 FORMATS allow authorized producers and presenters to create and store a unique combination of format-specific settings, ensuring optimum performance, operator comfort and ease of use.
FORMATS include the sources which are required for each particular 'show', in the preferred positions on the control surfaces, with preset EQ and dynamics processing (optimised for their individual voices) and fader/button control preferences.
FORMATS can be saved with individual names and icons, either using specific presenter or show names.
FORMATS also allow the setting of presenter-specific preset for EQ and dynamics processing. Each presenter may access their own unique settings, ensuring consistency and optimum sound quality for each and every broadcast. Whenever a presenter clicks "their" Format button the settings of the show, including voice settings, are automatically loaded to the console surface.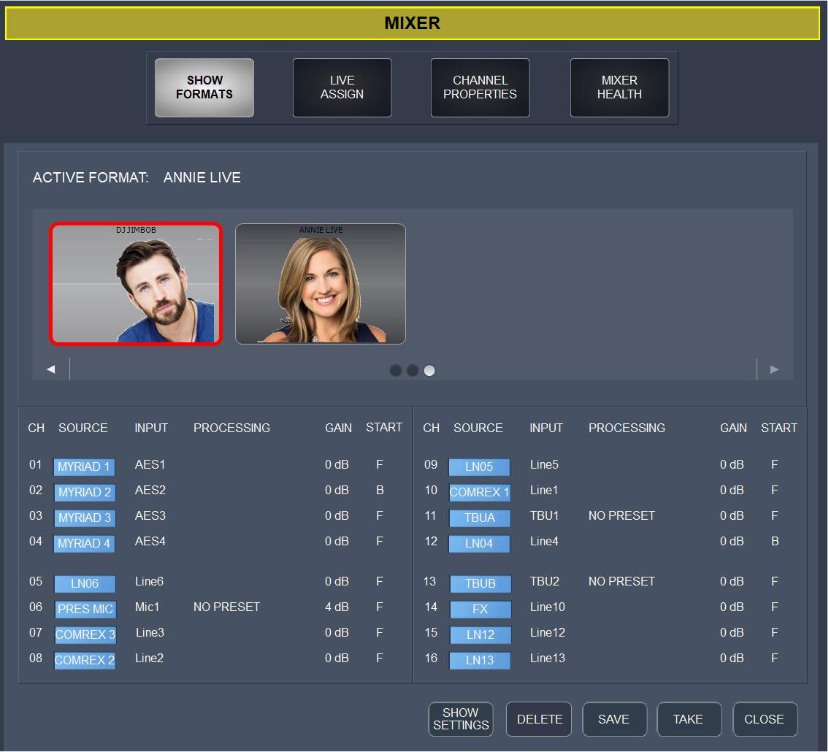 Modes
MODES allow different combinations of bus routings to be saved and recalled, simplifying what would otherwise be complex operations, to be undertaken at the touch of a button.
Three Modes are supplied as standard – LIVE ASSIST, AUTO PILOT and TELREC.
In AUTO PILOT the studio playout channels get routed directly to the PGM1 output, so that the mixer can be used for recording and other production work, without risk of interfering with the broadcast signal.
TELREC allows preset sources to have their bus assignments changed to facilitate live phone-in recording whilst playing a music segue or other pre-recorded content.
An easy to use config tool allows users to configure the bus routings and behaviour within each MODE.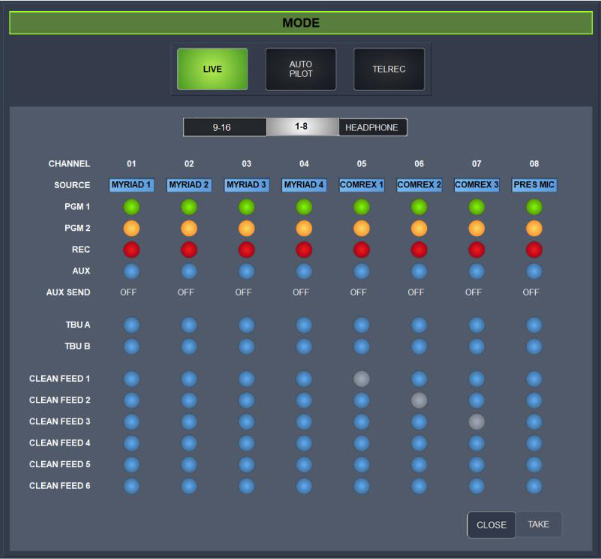 Other functions important for professional broadcast operations
Sophisticated monitoring
INTEGRA mixers have comprehensive monitoring for control room and an associated talks studio, supporting both Tech-Op and Self-Op styles of operation.
Comprehensive talkback
Talkback to 'internal' destinations is controlled by buttons on the control surface Master Module. This allows talkback from the control surface TB mic (or any other nominated mic) to the Studio Speakers, to the HOST and GUEST TB rings, to a second control room and top the AUX mix bus.
More details about Comprehensive talkback (PDF)
Guest remote control unit
Each of the APC's microphone inputs may have an associated guest control unit, which is located adjacent to the mic position in the studio. This allows each guest to individually control their headphone level or they can mute their microphones when coughing.
Currently available console versions with different number of audio channels and channel strips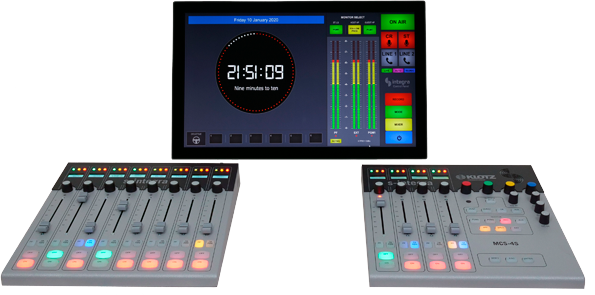 With its compact control surface footprint s-integra is ideal for smaller commercial stations, universities, internet and community radio, where space and budgets are often restricted.
With a selection of expansion modules, including an audio over IP, s-integra is a highly cost-effective digital mixer for both on-air and production applications.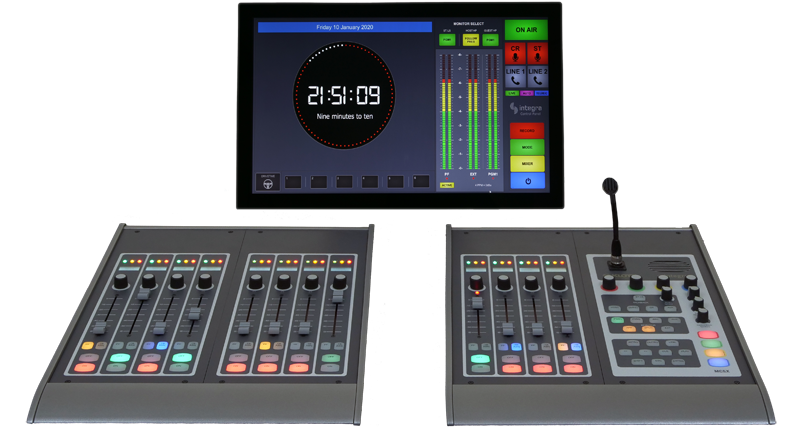 x-integra meets the requirements of more sophisticated broadcasters, with the ability to support multiple cleanfeeds and comms from OB sites, and other studios.
The optional AoIP interface can either have an Audinate Dante module or Ross Liberty AES67 module, allowing integration with both of the industry's leading protocols.
x-integra has more inputs and outputs than the S variant, and the control surfaces feature hardware Navigation and Special Function buttons, as well as better quality faders.